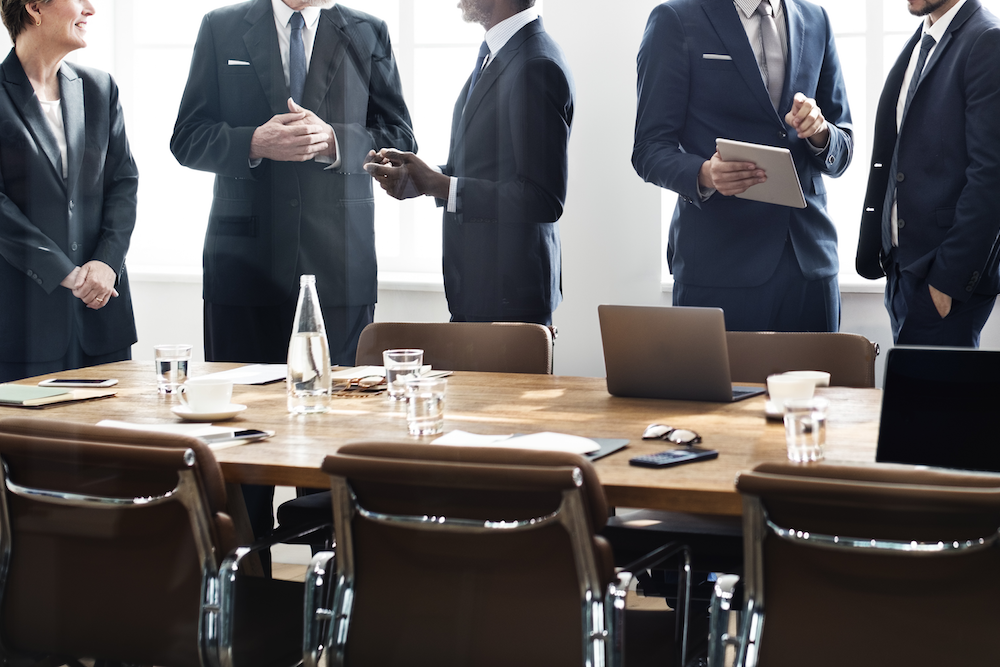 Ascension Parish was ranked the top-performing local economy in Louisiana in a Wall St. 24/7 analysis of counties' gross domestic product growth from 2012 to 2015.
Ascension Parish recorded $74,748 GDP growth rate over that three-year period, according to the study, which pegged the size of the county's GDP at $46,710. Its fastest growing industry was 11.7%, the report found.
The GDP doubled in several counties on the Wall St. 24/7 ranking. The only state with no counties that grew faster than the national 7.3 percent GDP increase from 2012 to 2015 was Connecticut.
Most of the fast-growing counties in the analysis also reported median household income growth and unemployment declines.
---
Fastest Growing Local Economies by State
| | | | | | |
| --- | --- | --- | --- | --- | --- |
| State | County / Jurisdiction | County Median Household Income | State Median Household Income | County Poverty Rate | October 2018 Jobless Rate |
| Alabama | Shelby | $74,063 | $46,472 | 8.3% | 2.8% |
| Alaska | Juneau City and Borough | $90,749 | $76,114 | 7.4% | 4.3% |
| Arizona | Maricopa | $58,580 | $53,510 | 15.7% | 3.8% |
| Arkansas | Benton | $61,271 | $43,813 | 10.5% | 2.6% |
| California | Santa Clara | $106,761 | $67,169 | 8.6% | 2.5% |
| Colorado | Douglas | $111,154 | $65,458 | 3.6% | 2.8% |
| Connecticut | Fairfield | $89,773 | $73,781 | 8.8% | 3.7% |
| Delaware | New Castle | $68,336 | $63,036 | 11.9% | 3.5% |
| Florida | St. Johns | $73,640 | $50,883 | 9.1% | 2.5% |
| Georgia | Forsyth | $96,445 | $52,977 | 6.5% | 3.0% |
| Hawaii | Honolulu | $80,078 | $74,923 | 9.1% | 2.3% |
| Idaho | Ada | $60,151 | $50,985 | 11.8% | 2.1% |
| Illinois | Kendall | $89,860 | $61,229 | 5.6% | 3.6% |
| Indiana | Hamilton | $90,582 | $52,182 | 5.0% | 2.9% |
| Iowa | Dallas | $82,719 | $56,570 | 5.4% | 1.3% |
| Kansas | Johnson | $81,121 | $55,477 | 5.6% | 2.6% |
| Kentucky | Oldham | $92,237 | $46,535 | 5.6% | 3.3% |
| Louisiana | Ascension Parish | $74,748 | $46,710 | 11.7% | 3.9% |
| Maine | Cumberland | $65,702 | $53,024 | 10.7% | 2.7% |
| Maryland | Howard | $115,576 | $78,916 | 5.2% | 3.0% |
| Massachusetts | Norfolk | $95,668 | $74,167 | 6.5% | 2.7% |
| Michigan | Livingston | $78,430 | $52,668 | 5.9% | 3.3% |
| Minnesota | Scott | $93,151 | $65,699 | 5.6% | 2.0% |
| Mississippi | Madison | $68,600 | $42,009 | 12.0% | 3.2% |
| Missouri | St. Charles | $78,380 | $51,542 | 5.7% | 1.9% |
| Montana | Richland | $66,572 | $50,801 | 5.9% | 2.9% |
| Nebraska | Sarpy | $75,752 | $56,675 | 5.3% | 2.5% |
| Nevada | Elko | $76,178 | $55,434 | 11.5% | 3.0% |
| New Hampshire | Rockingham | $85,619 | $71,305 | 4.8% | 2.3% |
| New Jersey | Hunterdon | $110,969 | $76,475 | 4.5% | 2.8% |
| New Mexico | Los Alamos | $110,190 | $46,718 | 5.1% | 3.2% |
| New York | Nassau | $105,744 | $62,765 | 5.9% | 3.1% |
| North Carolina | Wake | $73,577 | $50,320 | 10.1% | 2.9% |
| North Dakota | Williams | $89,874 | $61,285 | 9.0% | 1.7% |
| Ohio | Delaware | $100,229 | $52,407 | 5.1% | 3.3% |
| Oklahoma | Canadian | $69,220 | $49,767 | 7.9% | 2.5% |
| Oregon | Washington | $74,033 | $56,119 | 10.3% | 3.5% |
| Pennsylvania | Chester | $92,417 | $56,951 | 6.9% | 3.0% |
| Rhode Island | Washington | $77,862 | $61,043 | 9.6% | 2.5% |
| South Carolina | Beaufort | $60,603 | $48,781 | 11.9% | 3.1% |
| South Dakota | Lincoln | $81,849 | $54,126 | 3.0% | 2.1% |
| Tennessee | Williamson | $103,543 | $48,708 | 4.6% | 2.7% |
| Texas | Fort Bend | $93,645 | $57,051 | 8.1% | 3.6% |
| Utah | Summit County | $94,952 | $65,325 | 7.5% | 3.3% |
| Vermont | Chittenden | $66,906 | $57,808 | 11.3% | 1.6% |
| Virginia | Loudoun | $129,588 | $68,766 | 3.7% | 2.3% |
| Washington | King | $83,571 | $66,174 | 10.2% | 3.2% |
| West Virginia | Jefferson | $72,526 | $44,061 | 9.9% | 3.1% |
| Wisconsin | Waukesha | $81,140 | $56,759 | 5.0% | 2.5% |
| Wyoming | Campbell | $80,178 | $60,938 | 9.4% | 3.7% |
Source: Wall St. 24/7