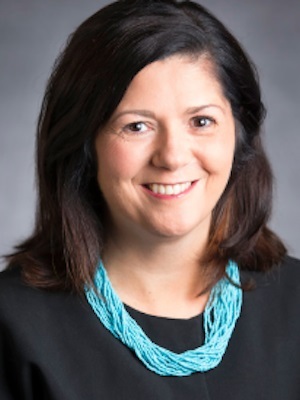 Louisiana Lawsuit Abuse Watch Executive Director Lana Sonnier Venable Photo courtesy of Louisiana Lawsuit Abuse Watch
Excessive tort litigation is taking a deep bite out of the Shreveport-Bossier area's economy, which would benefit from reforms, a grassroots organization that advocates for tort reform said in a recent news release.
Excessive tort litigation costs the Shreveport-Bossier Metropolitan Statistical Area (MSA) $61.0 million in direct annual costs, according to a news release recently issued by Citizens Against Lawsuit Abuse. The MSA also loses $77.4 million in yearly gross product, $48.2 million in annual personal income, 881 jobs and a "tort tax" of $176.63 per person due to excessive tort litigation, the CALA news release said.
Data released in the CALA news release comes from a report by economic and financial analysis firm The Perryman Group, which compared Louisiana's tort costs to those in Ohio, considered a benchmark state in the study. Unlike Louisiana, Ohio has enacted tort reforms and now enjoys a far lower average level of tort costs.
The Perryman Group data is based on a study of the impact of excessive civil court costs on Louisiana's economy in the New Orleans, Baton Rouge, Shreveport and Lafayette MSAs.

View of Shreveport from the Red River caddoclerk.com
Shreveport's problems with excessive tort costs aren't unique in Louisiana. Despite years of recognition that civil justice reform is needed in Louisiana, real reform has generally sidelined in the state legislature by budgetary and other priorities.
Louisiana came in dead last among all U.S. states ranked in the U.S. Chamber Institute for Legal Reform's 2017 Lawsuit Abuse Climate Survey and currently is No. 5 in American Tort Reform Foundation's Judicial Hellholes list.
As the problem continues to go unaddressed, excessive civil court costs in the state also continue to have a direct and measurably negative effect on Louisiana's economy, according to a press release issued last week by another tort reform advocacy group, Louisiana Lawsuit Abuse Watch.
The LLAW press release, which also cites The Perryman Group study, ranked the overall impact of excessive tort costs on the state's economy about $1.1 billion in annual direct costs and $1.5 billion in gross product output. As of 2018, state revenue fiscal losses come in around $76.4 million, in addition to $64.3 million to local government losses.
That drag on the state's economy ends up losing roughly 16,000 jobs with other hits felt across different sectors, including retail trade, business services, health services and other service industries.
"This new data demonstrates the devastating impact of lawsuit abuse on the four largest MSAs in Louisiana, making the case for civil justice reform as a statewide priority," Lana Venable, executive director of LLAW, was quoted in that group's press release. "Frivolous lawsuits and exorbitant plaintiff awards impact all sectors of our economy and hurt Louisiana families, forcing costs to be passed down through higher prices for goods and services."
Want to get notified whenever we write about any of these organizations ?
Sign-up Next time we write about any of these organizations, we'll email you a link to the story. You may edit your settings or unsubscribe at any time.
Organizations in this Story
City of Shreveport • Louisiana Lawsuit Abuse Watch
More News